Currently 5/16
Watching:
Season finales. I caught the season finales for Castle and The Amazing Race last week. I have been really busy but sometimes I get too tired to work on anything that requires mental effort.
Reading: A Deadly Wandering by Matt Richtel
This is one of my GoodRead giveaway wins. I'm really glad I won it. I'm finding it very interesting. The book tells the story of Reggie Shaw, a college student from Utah who got in a car accident while texting and killed two rocket scientists. The book tells the story of the accident and the investigation (so far). One thing I really am enjoying is that the book tells the story of multiple people- Reggie, the wife of one of the men who was killed, the police officer investigating the accident, etc. It also includes some fascinating neuroscience regarding studies about attention.
I really enjoy non-fiction books and I sometimes enjoy reading research studies as well. (I know, I'm a nerd.) This book and a lecture I heard a few months back have made me want to explore some studies on a few topics.
Listening: to a new cover of " See You Again/ Stay With Me" by one of my former students, Chris Heller. Check him out, he's on Spotify, Currently I'm listening to "My Heart Is Yours" by Kristian Stanfill.
Making: Time to have coffee with a friend tonight. This past few weeks have really busy so I'm excited that she invited me out.
Feeling: Happy. I'm looking forward to this upcoming week. I have finished a few stressful things so I feel a bit relieved and relaxed. I also had a few really nice rehearsals with my choruses this week. I feel content and blessed in general.
Planning: I have a lot to plan for. The next few weeks will be crazy. So, here's what I'm preparing for this week:
Monday- Normal school day, teaching a few boys an instrumental accompaniment for Tuesday's concert, baseball game for Timmy
Tuesday- (Timmy's baseball game but Matt is bringing him), Concert and dinner at the local Masonic Lodge. This is the first time my spring Chorale has performed publicly. Their rehearsal Friday was really nice so I hope it comes out the same there.
Wednesday- Normal day
Thursday- Baseball game for Timmy and for David
Friday- Chorale rehearsal
Saturday- Bringing 25 students to New York City for a Broadway Classroom workshop and seeing Matilda. I can't wait! I have not seen this musical before but I loved the book. I'll let you know what I think.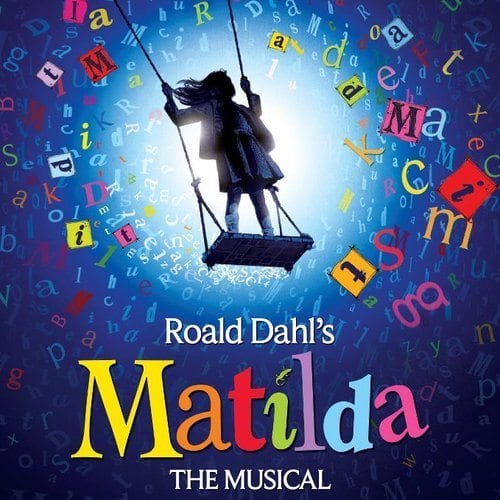 Sunday- Rest
Loving: My job. Honestly, I get annoyed with logistics and aggravating day to day problems, petty complaints and the lack of technology in my room but there are a few things that have been really noticeable to me this week. 1) Some of my students really appreciate me and work very hard for me- all the time. I work hard for them too but I can imagine that my job would be so much harder if my students didn't like me. I have a group of 8th graders that is awesome this year. They are not the most talented group of students I've ever had but they have integrity and a great work ethic. I will miss them a lot when they go to high school. 2) I feel really privileged to listen to their music on a daily basis.
GIVEAWAY
Today I noticed that I have passed 10,000 views. I remember being really excited to see my page views hit 1,000. Sometimes it seems more likely that I have checked my blog 10000 times myself than thinking that random people from across the globe have been checking in. (I have my settings set to not count my own page views so it can't be me!) I decided that I would like to send a little surprise to a reader to celebrate my 10,000 pageviews. All you have to do to enter is to leave a comment on this post. I'd love to hear where you're from or for you to introduce yourself if I don't know you. I will choose a random winner on Monday, May 18th. Good luck!