I might try something new this year. I read books for NetGalley all the time and I thought I might feature some of the books I read every month. I always request a weird blend, so bear with me throughout the year. The first 2 are books that you could normally find in my "to read" pile.
The Forbidden Door by Dean Koontz
I have loved Dean Koontz since I was in about 8th grade (with a small break for a few years.) The Forbidden Door is the 4th book in The Jane Hawk series. Jane Hawk is an FBI agent who has gone rogue after some troubling events in her personal life (like the suicide of her husband) and discovering a powerful group who seem to think they're beyond the law. This particular book addresses that Jane has been set up as a villain who is being searched for by the media and law enforcement. The whole thing is a rouse set up by the people trying to infect society with mind control technology. Jane is also trying to reunite with her 5 year old son, whom she has left with trusted friends. I enjoyed this book a lot. I liked the variety of the characters I hadn't read before and the familiarity of those I had.This book was published in October. Go pick up a copy!
Past Tense by Lee Child
The Jack Reacher series is another one I like. This is book #23 and it was published in November. This book is mostly set in Laconia, NH, which is fairly close to me so it kind of sparked my interest. At the beginning of the book, I felt it was a little slower than some of the other Jack Reacher books I've read but then it delved into some "family mystery" stuff and got more interesting to me. I always tend to like books that start as separate story lines and then join together somewhere in the book. Unfortunately, that added to the "just one more chapter" problem that I have before bed sometimes. I think I accidentally read 16 chapters in one sitting when I had originally planned to read 3 before getting some work done. Oops.
Other things I've read in January:
Am I Alone Here? by Peter Orner
Next up for book club: Little Fires Everywhere by Celeste Ng.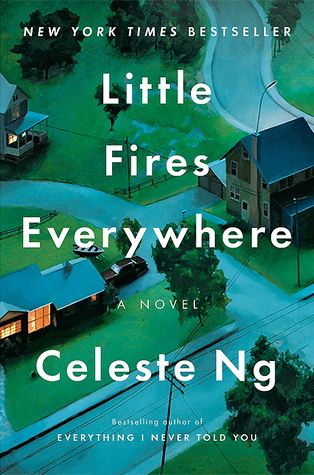 What are you currently reading? Have you read any of the books above?