Had another fun time doing an art lesson for kids, offered by Carla Sonheim. Jean Dubuffet was a French painter, printmaker and sculptor. He lived between 1901-1985. He wasn't able to really work as an artist until about 1942. Like Klee, he was not impressed with "scholarly" art, but was inspired by "outsider art" of alienated groups such as prisoners, mentally ill and children too. He coined the term "Art Brut," meaning raw art. I read that he was influenced by Klee (in style and subject matter) and he was also a musician. Some of the ways he added texture to his paintings were interesting. Here are a few of his famous works: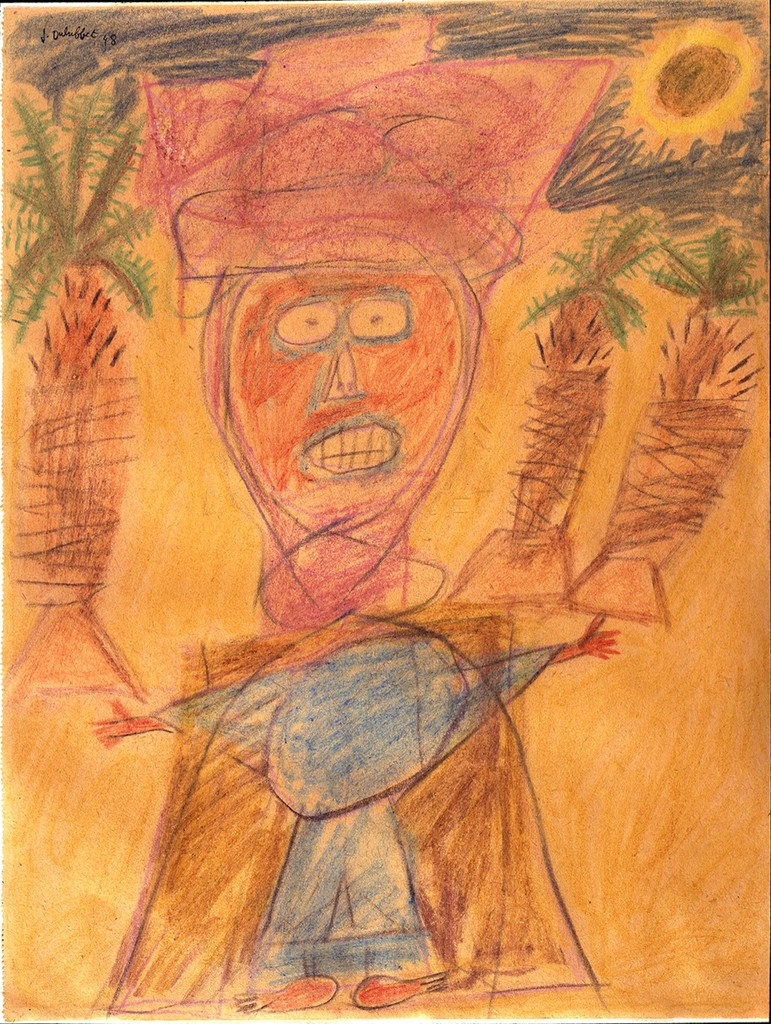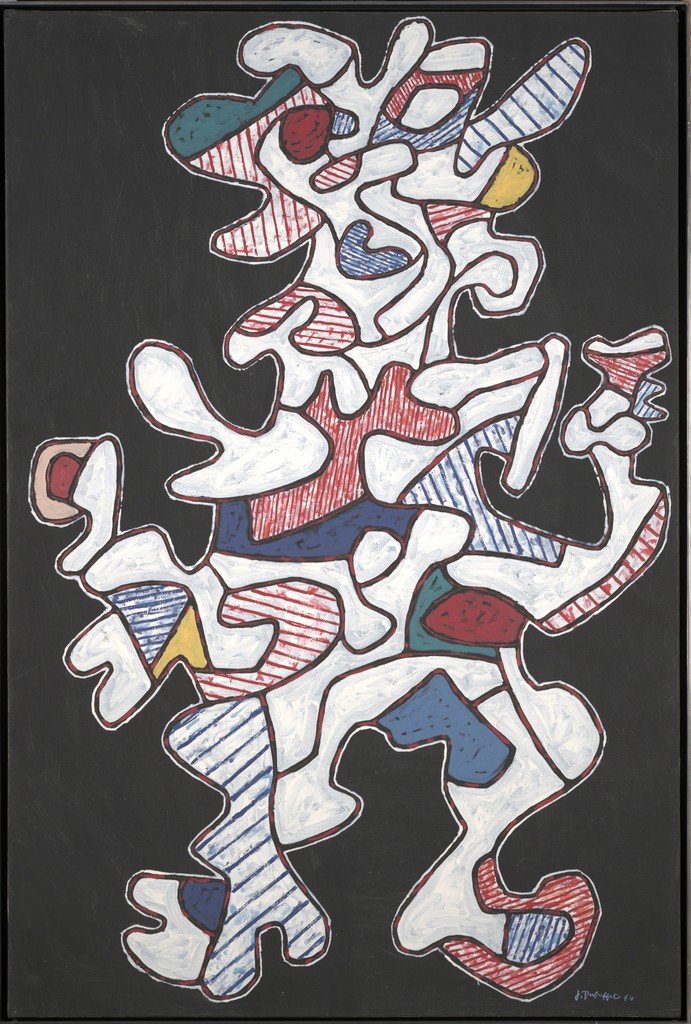 Our goal today was to create a figure in the style of Dubuffet. We could create a face or a whole body. Timmy and David did this with me. We started with a treated watercolor base. I did the project separately with each boy. I was surprised that they each chose almost the exact same colors (and that they were the colors I had originally chosen to use. Grrr..), but their backgrounds came out very different. The top one is David's. The middle one is Timmy's. Mine is at the bottom.
After our background dried, we made our "figure." The way we all interpreted these and worked through our own styles of creating was pretty varied. Here is David's (Sorry he is sideways):
David had a meltdown over how to draw arms. We originally had them leading off the page and then he decided he wanted them raised up. When he saw that his figure was "weird shaped," he was a little disappointed. Then I showed him what Dubuffet did and he felt much better. Once he added the black, he was very happy with his work. He especially liked the nose he drew.
Timothy's (Which might be my favorite):
Tim knew exactly what he wanted right away. He liked that his face was a bit lopsided. He drew the eyes close together, like Dubuffet would have. Those things on top "could be horns. Actually, I like that they are ears, kind of like animal ears." I love the eyelashes.
It should be no surprise that the person who struggled the most with this was me. (Though I didn't cry like David.. lol) I picked colors that were different from the boys to make something different. I found that working with colors that might not appeal to me as much was a challenge, but I liked the results. What I found really hard was to let this guy come out "uneven" without "fixing" him. I also wanted to make it look more aesthetically appealing to me, but exercises like this are wonderful since you're imitating someone else's art. Some people made their examples more personalized, but I'm a bit of a rule follower.He looks like a mix between Squidward and Gumby. I sure have come a long way since the first time I posted art and was nervous that people wouldn't like it!
Tomorrow I will be introduced to Robert Motherwell, also new to me! Before I forget, there's still time to play along. If you'd like to catch up on the classes, join
here