I forget how I originally heard about Carla Sonheim, but I think it had to do with the Index Card a Day Challenge a few years ago (ICAD). I started looking into art journaling, other artists, drawing, etc. Anyway, I signed up for an e-mail list from Carla a long time ago and this week she is offering free online art classes for kids. David loves arts and crafts so I thought he might enjoy doing these projects with me. I signed up for the classes and we completed day 1.
Today's project was based on the grid paintings of Paul Klee. He was a Swiss-German artist who lived between 1879-1940. It seems that Klee cannot really be categorized into a certain "school" or art. He seemed to be influenced by many different artists and places that he visited. His dad was a music teacher and music was also really important to him. (Sorry this is not as informative as it could be. I didn't know anything about Klee before today... and I just wanted to show you what David and I worked on.) Klee had many grids in his paintings. One such painting is called Static-Dynamic Gradation: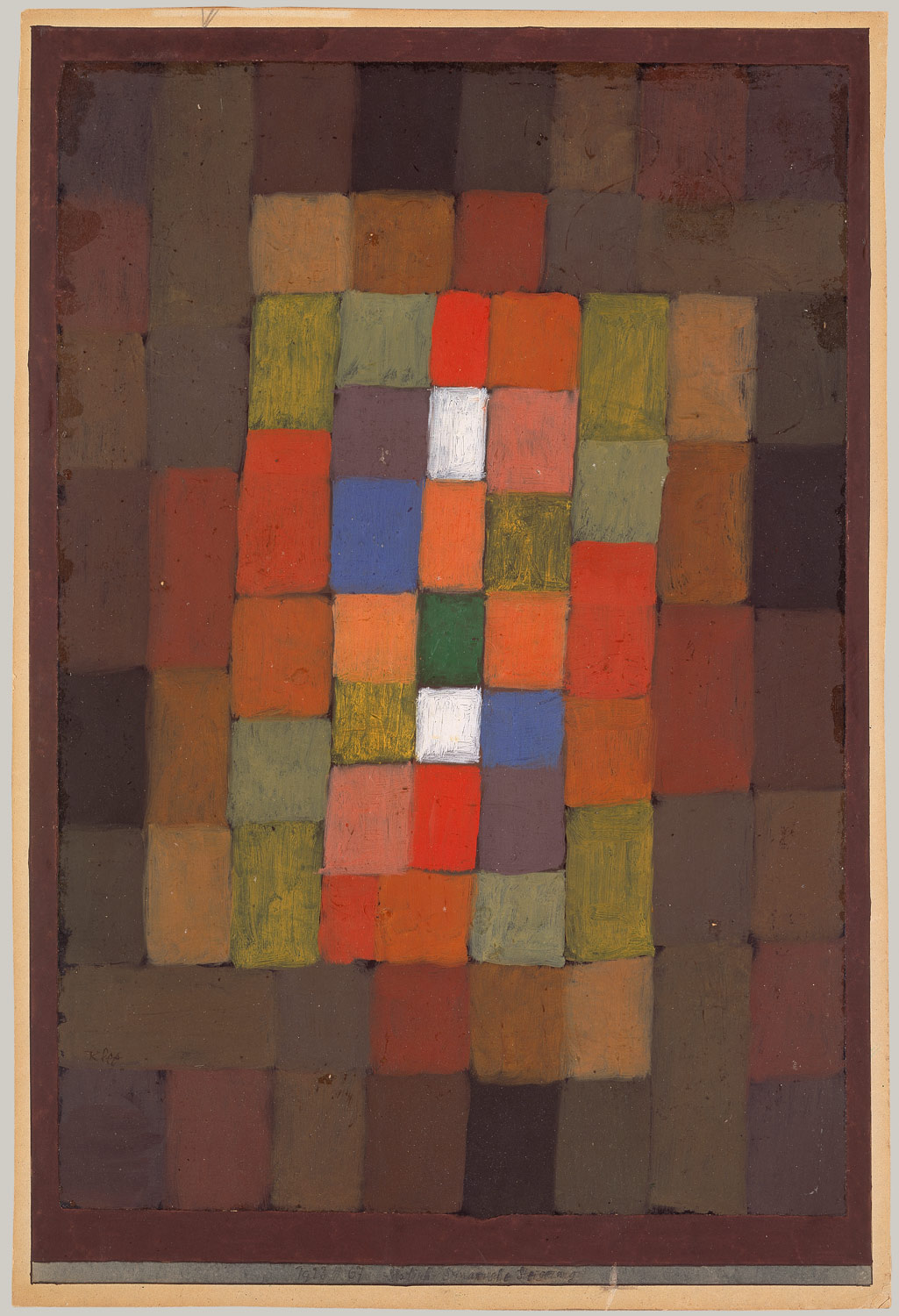 As I looked through his art, I realized that I have done some art in a style similar to another painting of his, Rocks at Night:
Today's paintings used a grid. We first made a grid and printed our name in it. Then we painted it with watercolor and did a few more steps. (If you are interested in Carla Sondheim's Kids Art Week, you can sign up
here
. I think it was so generous of her to put this together!)
Here is David's. I love his colors that he chose.
This was mine. We did a color wash to see how the watercolors reacted with the second color. It really made some of my colors pop and changed a few others. I'm thinking I might make a few of these as small gifts for friends. (Let me know if you want one :) )
Tomorrow's lessonis a Dubuffet figure. I have never heard of Dubuffet, so it will all be new to me. More crayon and watercolor. If you join us, post a picture here to show your work. the name painting was a fun, easy lesson. Carla, if you end up reading this, thanks for your lesson!