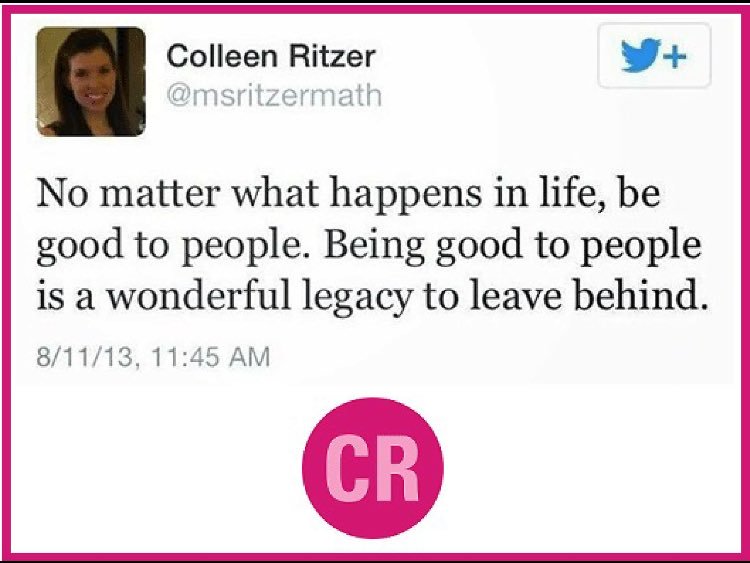 Today I'd like to take a minute to honor a woman who taught in the town I live in. She died 4 years ago today. She was murdered by one of her students. Although I never met Ms. Ritzer, I was greatly affected by her death for many reasons. Rather than focus on the obvious tragic side of this whole, horrible story. I would like to pass on the positive things I have heard about this teacher.
Colleen Ritzer seemed to embody kindness. I have heard stories about her interactions with students at school that were inspiring. I heard she was incredibly kind and caring. I know people who loved her dearly (and honestly, still do). I have seen students tell stories of gratitude and of their personal connection with her. I have also watched them mourn and come together to support one another.
I cannot truly understand the hole left in the hearts and lives of her family and friends, but I do want to be a part of keeping her memory alive. Tonight, at part of the #kindness4colleen movement, Tim and I gave out a gift card to a stranger. We wrote the above quote on the inside of the gift card envelope. Do all that you can to spread goodness and kindness in the world.